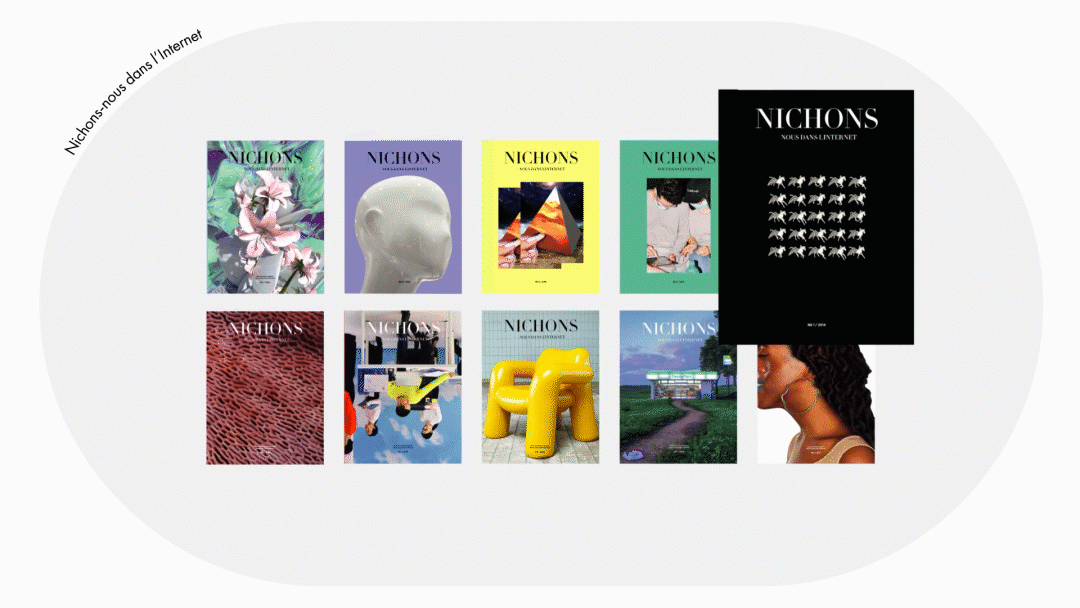 Nichons-nous dans l'Internet was a bilingual printed magazine about the Internet. (2016-2020) Art direction, curation and communication work.
11 issues were produced with contributions from 175 international artists and writers. 
​​​​​​​

Publication Director - Julien Achard. 
Art director - Énora Denis . 
Editorial Director - Alexandre Léchenet.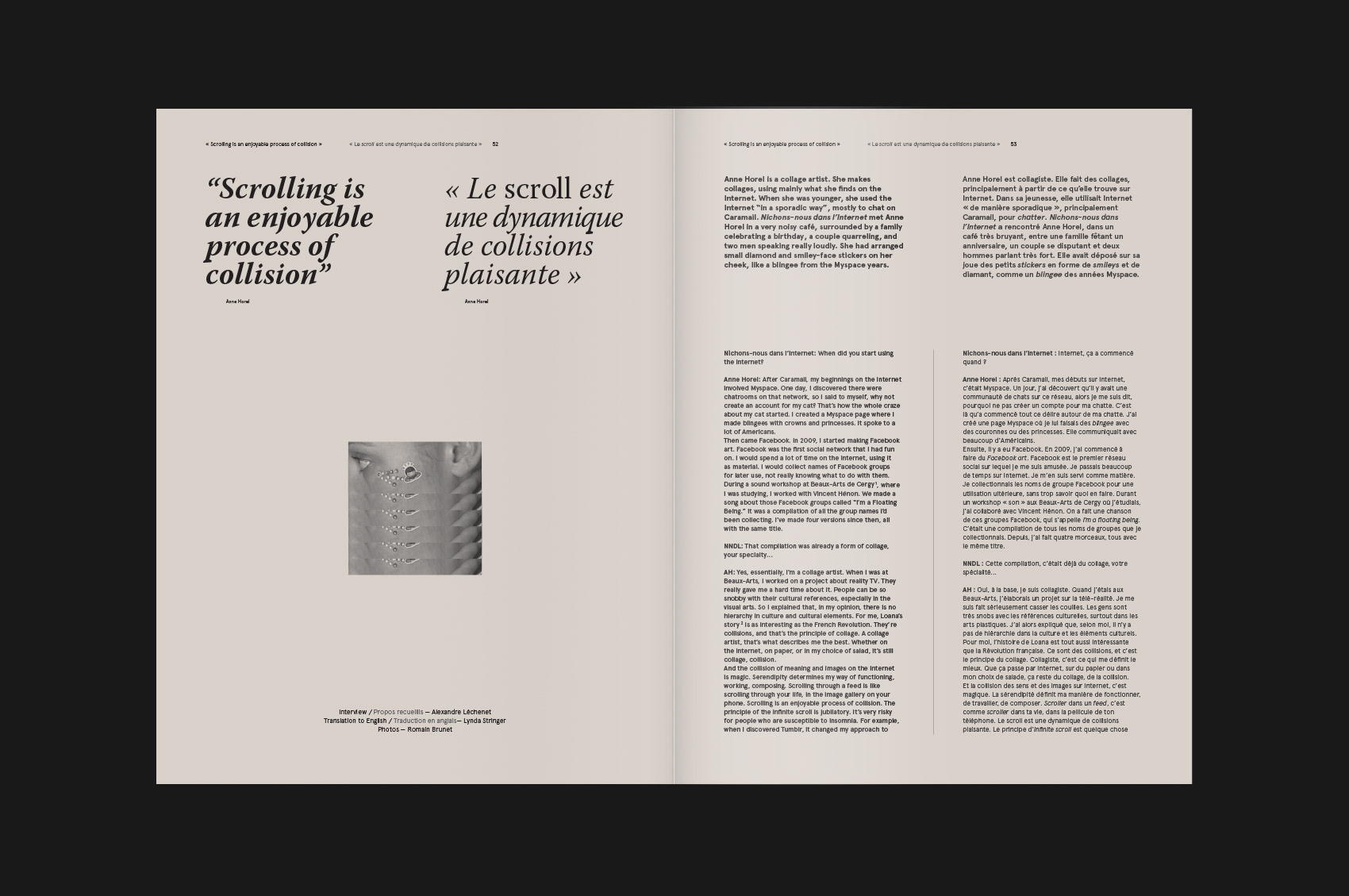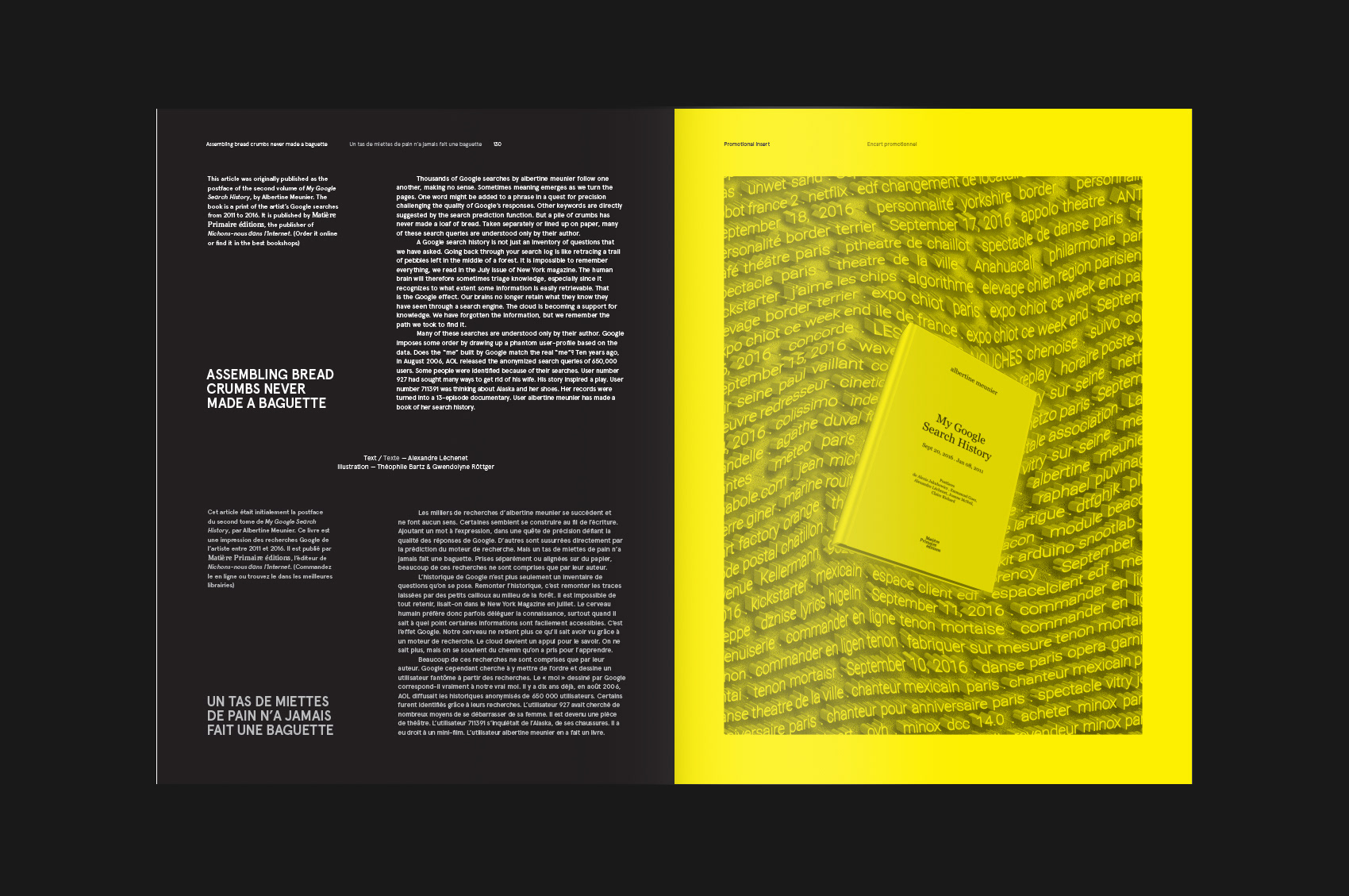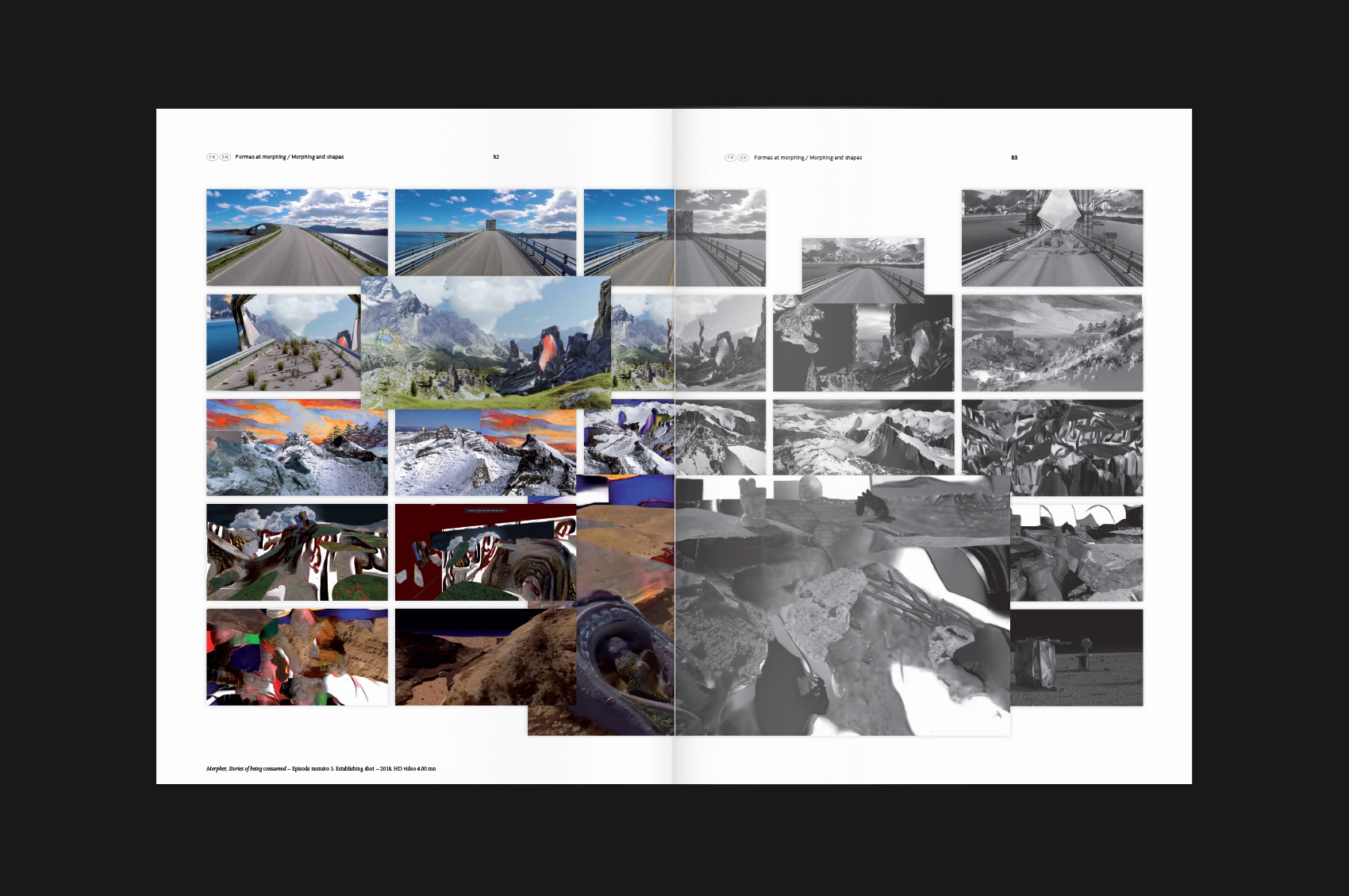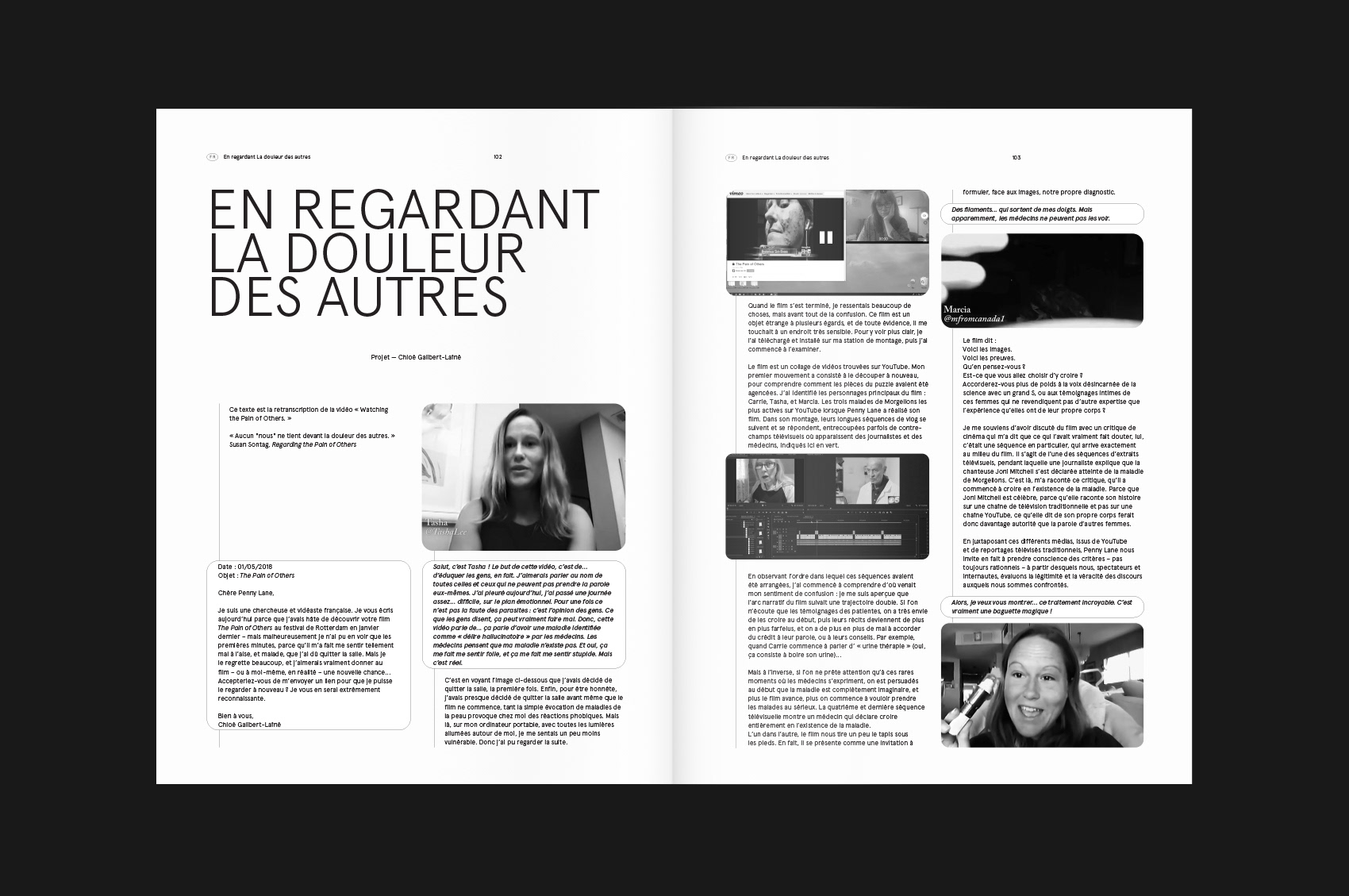 #10 :

mp3 fictions, fleuryfontaine, Everest Pipkin, 💺, Beryl Korot and the Morgellons. Cover picture by Cécilia Poupon. 
#9 :

sold DNA, Silicon Valley pollution, Automated Franglais, swiping and the works of Holy Pilot and Félix Decombat. Cover picture by Julian Song.
#8 :

  Winamp, Grégory Chatonsky, Revebebe 🔞 and the works of Émilie Brout & Maxime Marion and Alex Jenkins.
#7 :

Bob Ross, cryptocurrencies, Unabomber and the works of Joana Hadjithomas & Khalil Joreige, Tylor McMillian and Cristina Daura.
#6 : 

 3D antiques from Egypt, Web archiving and Megadeth, Arizona and contributions by Kyle Platts and Rollin Leonard.
#5 : 

Internet Atlas, faceswap, Anne Horel and Jelly Gummies.